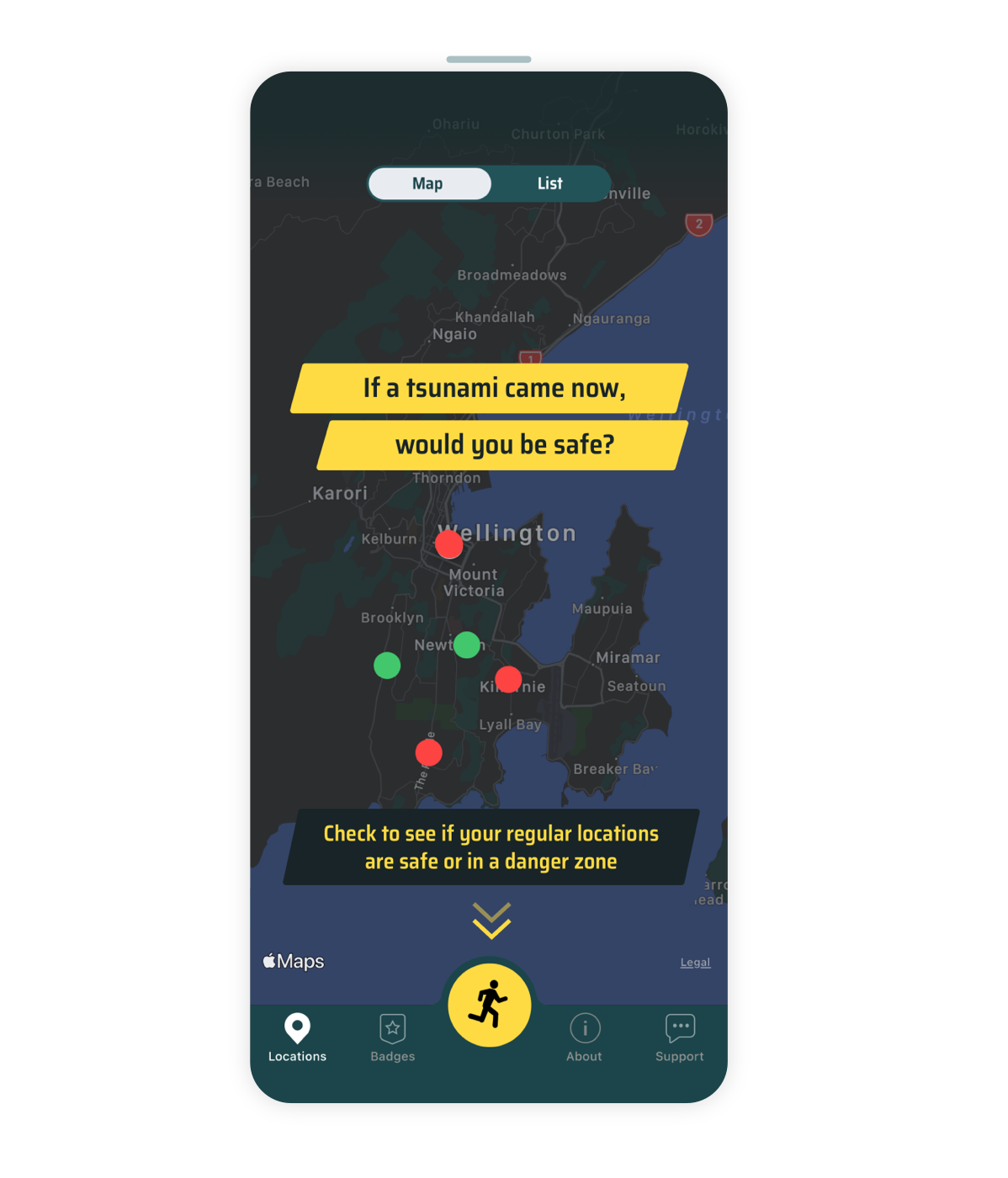 If a tsunami came now, would you be safe?
A massive earthquake in New Zealand can trigger a tsunami wave, leaving you with less than 10 minutes to find safety. If it's Long or Strong, Get Gone.
Have a plan. Know where to go. Tsunami Ready is a free mobile app being piloted in the Greater Wellington region that prepares you and your loved ones so you can act fast if a tsunami disaster strikes. Using GPS and an interactive map, it helps you locate the nearest safe zone and learn the quickest route to safety.
Tsunami Ready is for preparation and should not be used during an active tsunami event.
Bring Tsunami Ready to your region
Tsunami Ready is currently only available in Greater Wellington, but we hope to bring it to other tsunami risk zones around New Zealand soon.
If you'd like to see Tsunami Ready in your region, provide your email, and we'll let you know when we have location data available for your area.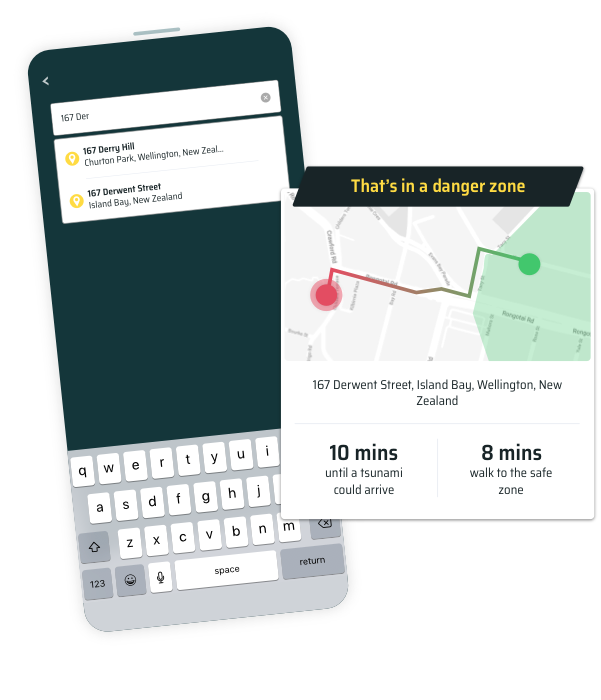 Find safety
Know where to go if a tsunami comes while you are at work, home, or school. Search for an address in Greater Wellington to see if the places you frequent are in a tsunami danger zone. Invite loved ones to check their favourite spots too.
Pilot only available in Greater Wellington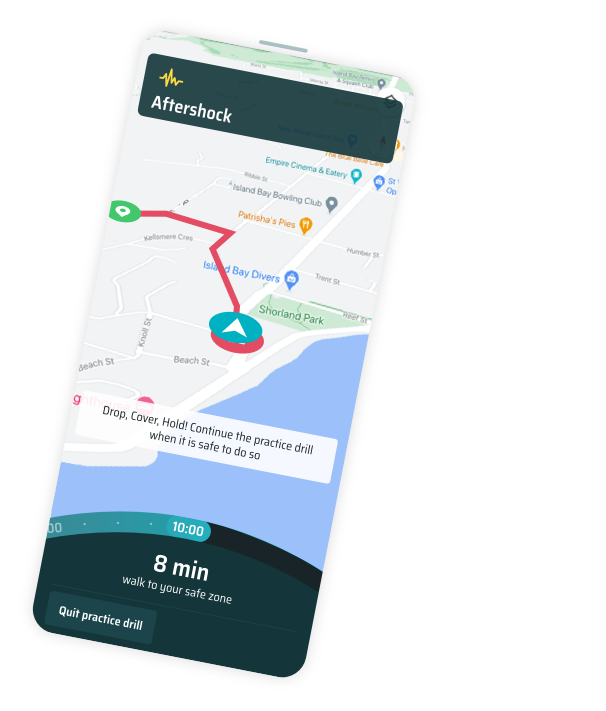 Practice drills
If you are in a danger zone, run practice drills with whānau and friends, so everyone knows the best route to safety before a tsunami wave reaches our shores. Follow the route and challenge yourselves to beat the clock. Earn badges for making it out of the tsunami zone in time. Keep practicing and aim to smash your record.
Not for use during a tsunami.
Made by Alphero
Alphero is a New Zealand based digital agency working to make the world a better place through digital. Tsunami Ready is a passion project, conceived, produced, and funded by us - to help make the people of Aotearoa safer from earthquakes and more prepared for tai āniwhaniwha (tsunami).
The inspiration for the app came from our Ideas Factory innovation programme. Now, we are excited to bring Tsunami Ready to Greater Wellington. Do you have an idea that you're ready to move outside the box?
Contact Us
Visit Alphero website
Co-designed with WREMO
The Wellington Region Emergency Management Office (WREMO) helps communities build resilience and respond quickly in disaster situations. They lead and coordinate Civil Defence and Emergency Management efforts for nine councils across Greater Wellington.
WREMO's support in co-designing Tsunami Ready provided a wealth of knowledge and insight so that New Zealanders can feel confidently prepared for a Tsunami disaster.
Visit WREMO website